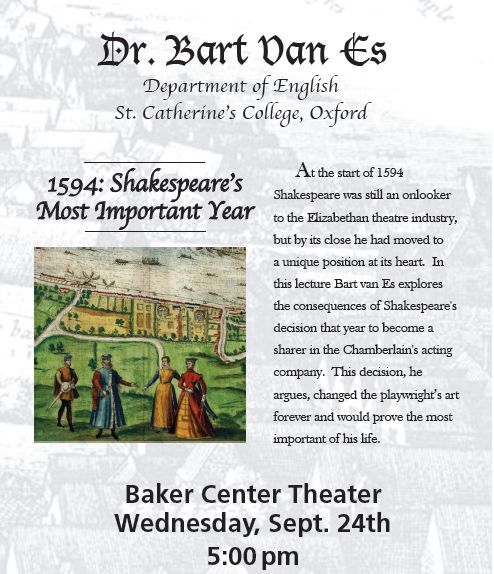 2014 Shakespeare Lecture
On Wednesday, Sept. 24th at 5 pm in Baker Center Theater, Dr. Bart van Es from St. Catherine's College, Oxford will deliver a lecture titled "1594: Shakespeare's Most Important Year." At the start of 1594 Shakespeare was still an onlooker to the Elizabethan theatre industry, but by its close he had moved to a unique position at its heart. In this lecture Bart van Es explores the consequences of Shakespeare's decision that year to become a sharer in the Chamberlain's acting company. This decision, he argues, changed the playwright's art forever and would prove the most important of his life.
All members of the Ohio University community and the public are welcome to attend. A reception, to be held in the Baker Center lounge, will follow the lecture.